London, March 17, 2016 – Greenbone, a leading provider of vulnerability management solutions, is entering the UK market. Greenbone's security solutions are immediately available to UK organisations from the global channel partner, Exclusive Networks.
Greenbone Networks, which is headquartered in Osnabrueck, Germany, has experienced significant recent growth and Lukas Grunwald, CTO of Greenbone Networks, sees high potential from the UK market: "Cybercrime levels are increasing globally and UK organisations are just as vulnerable to the latest threats as their global counterparts. It is no longer enough to protect corporate networks via standard tools like firewall or antivirus software alone, and companies are seeking cost-efficient methods to raise the bar for attackers by actively managing their vulnerabilities."
Greenbone Networks helps organisations to rapidly and effectively address IT security vulnerabilities, reducing the attack surface by an order of magnitude. Recent, highly publicised and critical bugs, such as Heartbleed, Shellshock and, most recently, Drown, have highlighted the security risks posed to organisations from this type of vulnerability. 
The Greenbone Security Manager (GSM) is a solution for vulnerability analysis and management. It identifies security vulnerabilities in enterprise IT networks and evaluates the risk potential. GSM also recommends measures to resolve detected vulnerabilities. The outcome is that organisations can find weak points faster than cybercriminals, preventing attacks before they happen. A daily security update feed with more than 45,000 network vulnerability tests also forms part of the solution. In contrast to competing offerings, the Greenbone turnkey appliance solution is based on fully transparent and auditable Open Source software, and can be implemented within minutes.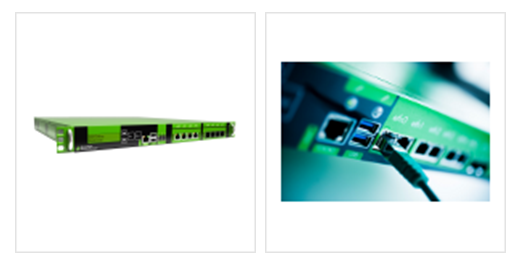 Know your weaknesses and fix them: Greenbone Security Manager detect vulnerabilities within the own network. Appliances are available for all company sizes. (Source: Greenbone)
About Greenbone
Founded in 2008, Greenbone Networks is a leading, global provider of vulnerability management solutions. Based on open source software, the Greenbone Security Manager (GSM) analyses IT networks – including desktop computers, servers, software applications, routers and VoIP devices – identifying security vulnerabilities, providing detailed reports and instructions to resolve security issues before attackers are able to exploit them.
Greenbone's vulnerability management solutions are deployed in more than 30,000 installations across a broad range of industries and company sizes, and its vulnerability management software has been downloaded more than 2.5 million times. Greenbone is headquartered in Osnabrueck, Germany. For further information, please visit: http://www.greenbone.net/index.en.html
https://www.greenbone.net/wp-content/uploads/01_Logo-mit-Schriftzug_500px_on_white_horiz1.jpg
0
0
Greenbone Admin
https://www.greenbone.net/wp-content/uploads/01_Logo-mit-Schriftzug_500px_on_white_horiz1.jpg
Greenbone Admin
2016-03-17 18:19:05
2016-10-07 18:23:04
Vulnerability Management Provider, Greenbone Networks, enters UK Market