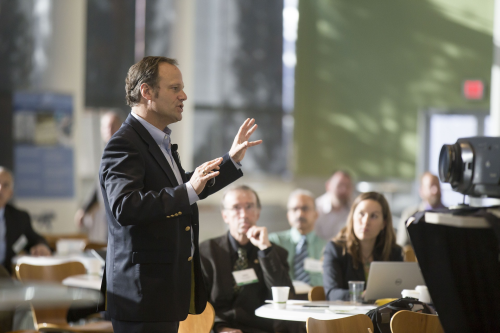 How can governments and public authorities protect themselves against cyber attacks? Officials from EU and NATO institutions, representatives of the member states and providers of security solutions will gather at the Cyber Resilience Conference in Brussels on 20 February 2018 to discuss that question – and Greenbone will also be there.
The one-day conference "Under Cyber Attack – How to Immunize Government" will address three subject areas: First, there is a look at the status quo: What are currently the greatest cyber threats governments are facing and what is their resilience to them like? New security technologies will then be presented and subjected to a thorough joint examination. The final session then offers the chance to look outside the box: Apart from state-of-the-art technologies, what else is needed to make IT systems secure? One example would be to enhance employees' awareness of security-related issues. 
Not least, the conference also aims to force a rethink: The goal is not to establish an impregnable stronghold protecting your own IT landscape – such a system would be nowhere near agile enough. Instead, IT must be made resilient to attacks from outside. Technologies such as vulnerability management are vital here. An iterative process identifies the places in the system that are not adequately protected against external attacks at the moment and provides recommendations on how to remedy that. This process will be indispensable for governments in the future if they want to protect themselves and their citizens against ransomware and the like. After all, administrative processes are increasingly being digitized – and that ultimately means that a country's democratic system is also at stake in the face of threats from cyber attacks. The persons responsible must take action to counter that now. We look forward to an exciting dialogue in Brussels!
https://www.greenbone.net/wp-content/uploads/01_Logo-mit-Schriftzug_500px_on_white_horiz1.jpg
0
0
Dirk Schrader
https://www.greenbone.net/wp-content/uploads/01_Logo-mit-Schriftzug_500px_on_white_horiz1.jpg
Dirk Schrader
2018-02-07 11:45:04
2018-02-07 11:55:05
Protection against cyber attacks for governments: Greenbone at the Cyber Resilience Conference in Brussels