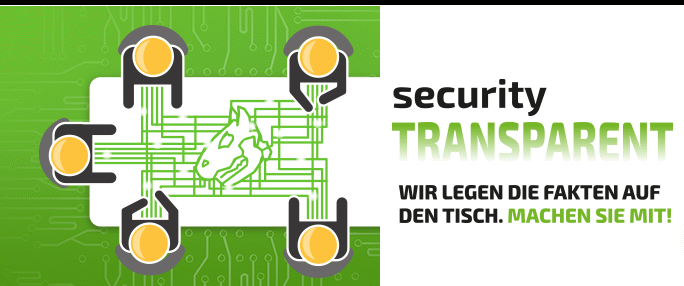 Concept
The name of Greenbone's annual user conference is setting the standard for it as well as it is indicating its porgam. Transparency about vulnerabilities in an IT infrastructure and the transparancy of our solution are directly related to the fact that only a transparent approach to the danger of vulnerabilities can reduce the risk.
That is the way our conference is arranged. It is a platform for the exchange of kowledge and experience between among our users and those interested in becoming one. Interactive insights into are roadmap are shared, and all particpants have direct access to the Greenbone Team and some of our Technology Partners about current and future functionalities.
          Event
Questions about adminstrative issues can be directed to:
securitytransparent (a) greenbone.net.
Date & Location
Security Transparent 2017 is scheduled at:
30.05.2017
at
          Agenda
Details of the Agenda will follow soon. Please make your suggestion about topics you want to hear about.
08:00 - 09:00 Registration
Between 8am and 9am, you will be welcomed by our friendly staff at Bauwerk in Cologne.
09:15 - 10:30 Keynote
This year it will be an IT Sec expert again providing a key note.
10:30 - 10:45 Coffee break
10:45 - 11:30 What's next?
Dr. Jan-Oliver Wagner
What's next @ Greenbone
Outlook about coming functions and features.
11:30 - 12:30 Invited User
We asked one of our users to speak about his experiences in real world cyber security.
12:30 - 14:00 Lunch break
14:00 - 17:00 Workshops
The event boxes will be opened up and you can participate in those workshops you like. The individual workshop are about 40min long and will be repeated. This way, you can establish your on schedule and adjust the seqeunce of workshops to your needs. Event box 5 is for indivual talks/sessions, either for our customers amongst each other or with us.
New format
We have listened to your feedback from our last user conferences (ST2015 and ST2016) and changed the format of Security Transparent 2017. The location 'Bauwerk Köln' provides an ideal setting for it.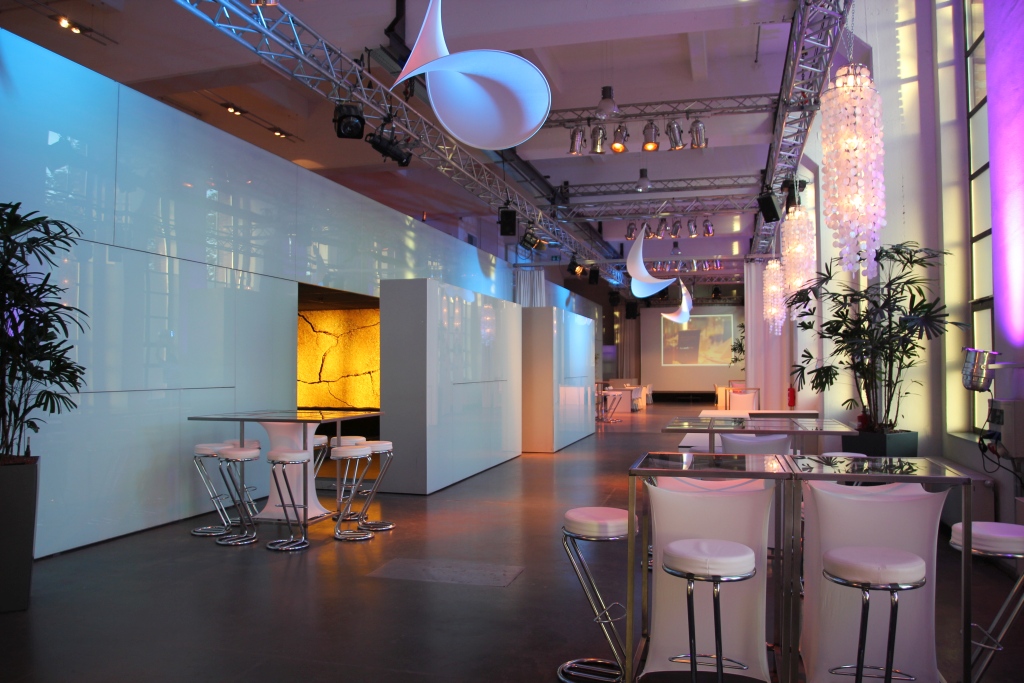 With a combination of talks and workshops you will get deep insights into our work at Greenbone and the Security Manager as our solution.
Showroom
You will have hands-on access to our range of appliances (current and perhaps some new ones) in a small exhibition area in one of the event boxes.