We live and work in the digital world. The issue of cybersecurity therefore affects us all – both companies and government administrations, as well as each and every one of us. This applies not only to our own direct use of digital systems, but also – sometimes even in particular – where others provide us with digitalized services that are sometimes desirable, but also irreplaceable. It becomes existential at the latest where we depend on critical infrastructure: Water, electricity, health, security and some more.
As technical networking increase, nearly every digital device becomes a potential gateway for cyberattacks. Cybersecurity is therefore a technical, social and consumer issue.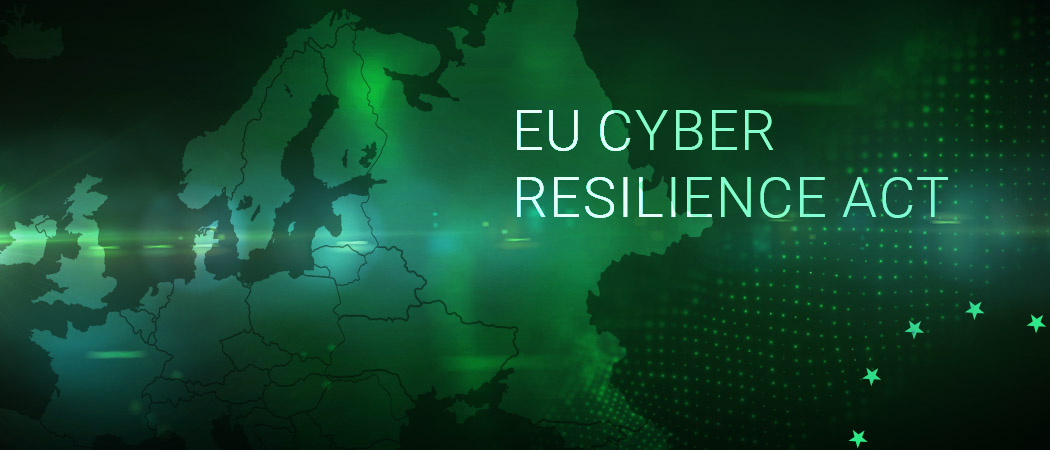 The German government sensibly relies on (quote from the coalition agreement of the SPD, Bündnis 90 / Die Grünen and the FDP) "effective vulnerability management, with the aim of closing security gaps". To establish a general resilience against cyber-attacks in Europe, the EU has launched the Cyber Resilience Act (CRA)
Cyber Resilience Act makes vulnerability management mandatory
In the Cyber Resilience Act (CRA), the EU member states have agreed on a common position – this was announced by the Council of the EU in a press release at the end of July and reports optimistically:
"An agreement that advances EU's commitment towards a safe and secure digital single market. IoT and other connected objects need to come with a baseline level of cybersecurity when they are sold in the EU, ensuring that businesses and consumers are effectively protected against cyber threats. This is an important milestone for the Spanish presidency, and we hope to bring forward negotiations with the Parliament as much as possible."
(https://www.consilium.europa.eu/en/press/press-releases/2023/07/19/cyber-resilience-act-member-states-agree-common-position-on-security-requirements-for-digital-products/)
The CRA is intended to anchor digital security sustainably in Europe through common cybersecurity standards for networked devices and services. Thus, the CRA not only has a high impact on the manufacturers of digital devices, the EU is also creating a new, norm-setting standard. As an IT security company, we have been supporting our customers in achieving the best possible security standard for 15 years. We see the new standardization by the CRA as an opportunity and are happy to help our customers to use it for even more security.
Continuously demonstrate safety
The new CRA regulations on vulnerability handling and detection, which are intended to "ensure the cybersecurity of digital products … and regulate obligations of economic operators such as importers or distributors with regard to these procedures", pose challenges for many companies. Using tools such as Greenbone's vulnerability management makes it much easier to comply with the new requirements. This also goes as far as checking whether suppliers, for example, meet the required and assured safety standards.
More responsibility
Companies are called upon by the CRA to carry out regular, permanent and sustainable vulnerability analyses and to have external audits carried out for products classified as "critical". This can be especially difficult for older products. Greenbone also helps because we can examine such products, which are often imperfectly documented, even while they are in operation.
Where our customers already do this regularly, they are able to act quickly and gain valuable time to mitigate potential risks.
Become active now
The CRA introduces rules to protect digital products that were not previously covered by law, so companies face new and major challenges that affect the entire supply chain.
We can help you meet the requirements. the Greenbone Vulnerability Management product series, the Greenbone Enterprise Appliances enable compliance with the CRA – on premise or from the cloud. Our experts will be happy to advise you.
https://www.greenbone.net/wp-content/uploads/Gb_New-logo_horizontal_head.png
0
0
Elmar Geese
https://www.greenbone.net/wp-content/uploads/Gb_New-logo_horizontal_head.png
Elmar Geese
2023-08-08 13:05:22
2023-08-30 13:14:30
Cyber Resilience Act makes vulnerability management mandatory